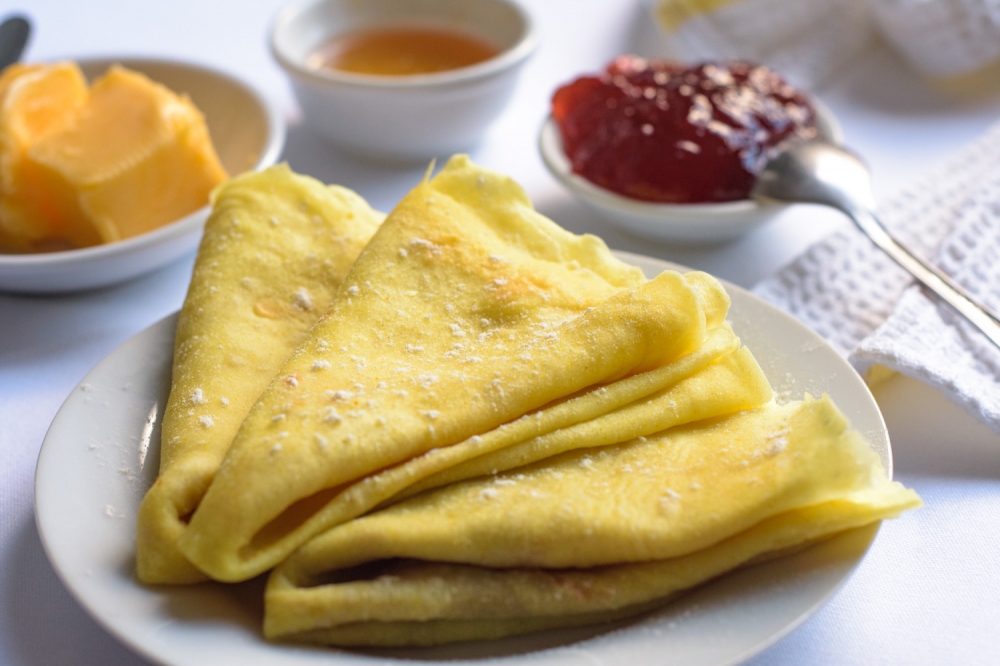 5. Transfer to a plate and cover with foil or microwave plastic lid to keep warm and prevent from dying out. Stack cooked crepes on the plate as you go. Serve hot with your favorite filling.




Chef's tips:
Storing: Cooked crepes can be stored in the fridge, on a plate covered with plastic wrap for up to 3 days.

Freezing: To freeze cooked crepes, stack with greaseproof paper between each one. Wrap the stack in plastic wrap and freeze for up to 3 months. Defrost for 1 hour at room temperature.

Sweet filling ideas: honey, jam, chocolate spread, maple syrup, cottage cheese, fresh or dried fruits, nut butters, whipped cream, ice cream, nuts, condensed milk, etc.!